miss u. who is this.
DO NOT BELIEVE WHAT YOU HEAR BUT SEEING WITH OUR EYES IS BELIEVING.
EVERYONE HAPPENS TO HIRE A LAWYER IN HIS LIFETIME.
. THE LAWYER IS HIS AUTHORISED REPRESENTATIVE. HE EXPLAINS THE CLIENT'S CASE TO THE COURT.
BENEATH THE FOAM OF COURT-ROOM PROPRIETY, THE LAWYER FOLLOWS A RHYTHM.
THE JUDGE HAS TO KNOW WHAT YOUR CASE IS ABOUT.
THE LAWYER DELIVERS A MEASURED FLOW OF WORDS IN SUCH AN ARTFUL WAY THAT THE JUDGE CAN UNDERSTAND YOUR CASE.
THE JUDGE HAS TO KNOW ABOUT YOUR GRIEVANCE, THE JUDGE HAS TO KNOW WHAT RELIEF YOU SEEK.
IT IS THE JOB OF THE LAWYER TO EXPLAIN YOUR CASE TO THE COURT.
HE FIGHTS YOUR CASE WITH SUPPORT OF AUTHORITIES IN YOUR FAVOR.
HE FIGHTS YOUR CASE FOR YOUR RIGHTS.
IF THERE WAS NO RHYTHM IN HIS APPROACH, EVERYTHING IS LOST.
HE IS PROFESSIONAL, TO THE POINT. THAT'S IT.
WHEN THE LAW IS AGAINST YOU, HE ARGUES ON THE FACTS.
WHEN FACTS ARE AGAINST YOU, HE HARPS ON THE LAW.
WHEN BOTH, THE LAW AND FACTS ARE AGAINST YOU, HE FORGETS TO ARGUE.
HE DOES NOT HARP. HE STALLS. HE DELAYS THE MATTER AS MUCH AS HE CAN.
IT IS THE BEST POLICY TO STALL AND STALL. SOMEDAY SOMETHING MAY TURN-UP.
========================
You may like following web-sites.
WEB-SITES ABOUT THE WRITER.
(2). www.arvindraval.faithweb.com
(3). www.ajraval.blogspot.com
---------------------------------------
WE HAVE TO LIVE IN THIS WORLD DESPITE ALL ODDS.
----------------------------------------
OHM HAS 100 meaning.
One of them is WEL-COME to the GOD.
OHM is AHAM THAT IS YOU ARE YOURSELF IS EVERYTHING.
SHIVOHAM THAT IS I AM LORD SHIVA. I AM IS IMPORTANT.
AHAM BRAHMASMI- I AM BRAHMA. I AM THAT ALL POWERFUL.
KHUDA- MEANS KHUD- I AM SELF MYSELF. ALL RELIGIOUS BOOKS SAY SO.
TATVAM ASI --- EVERYTHING IS IN YOU.
LIVE LIFE IN YOUR OWN HOUSE LIKE A VISITOR - A GUEST.. THAT'S IT.
MAN IS HIS OWN ARCHITECT. HE IS HIS OWN BUILDER.
HE IS HIS OWN OWNER. DESPITE.........ALL.......
HE POSSESSES NOTHING. HE IS A TENENT IN HIS OWN HOUSE.
BECAUSE POSSESSION BRINGS ABOUT MISERIES AND PAIN.
THRE ARE BOOKS, PUBLICITY MATERIAL
AVAILABLE ABOUT HOW TO MAKE FRIENDS,
HOW TO MAKE A FORTUNE, HOW TO BE SUCCESSFUL ETC.
MAN IS HIS OWN ARCHITECT. HE IS EVERYTHING. HE HAS TO KNOW.
HE IS HIS OWN BUILDER. HE IS HIS OWN CREATOR.
EVERYTHING IS WITHIN HIM,
HE HAS TO LOOK IN HIM-WITHIN. HE DOES NOT NEED HELP.
HE CAN DO HIMSELF. HE HAS TOO LOOK INTO HIMSELF.
BELIEF- NON-BELIEF ARE INDIVIDUAL.
A NON-BELIEVER STARTS BELIEVING IN A THING.
BELIEF AND BLIND-BELIEF ARE TWO EXTREME ENDS OF LIFE.
WHAT IS BLIND-BELIEF TO US MAY BE DIVINE BELIEF.
THE MIND INSPIRES IDEAS. IDEAS LEAD TO QUESTIONS.
THE QUESTIONS WARRANT ANSWERS.
ANSWERS CREATE DOUBTS.
MIND GIVES RISE TO QUESTIONS. WE THINK.
WE KILL SPEAKING. WE GET KILLED SPEAKING.
WE SAVE PEOPLE BY SPEAKING.
WE ARE ENDOWED WITH TONGUE TO SPEAK.
WE SPEAK ANYTHING AND EVERYTHING ABOUT EVERYTHING.
MAN WILL RAISE QUESTIONS.
BUT SILENCE IS GOLDEN. SILENCE IS ELOQUENT. SILENCE IS DIVINE.
THIS IS THE TOP SECRET ASPECT OF LIFE. NONE WILL TELL YOU.
--------------------------------------------------
THE GENEALOGY.
This is HISTORY. Turn the years back. Go backward 5000 years. Veraval on the western part of India, was a very lucrative, all-season active sea port, on the Arabian sea-coast. It had trade relations with Iran (Persia), Muscat, Aden, Behrin Busra, Egypt (Missar) Greece (Unan), Italy (Tyrrhenia), Rome, up to Europe and Zanzibar, Kampala, Nairobi, Mombasa, Sudan and far-off places of Africa.
At the relevant time Dwarika, Surat, Bharuch (Bhrigu-Kutch) were important centers of sea-trade. Dwarika means a door- it translates into English as a GateWay. Dwarika was the most lucrative, all-season port for sea-trade on the Arabian sea-coast. The Indians were engaged in international trade by water-routes in huge sea-worthy boats to the aforesaid destinations for the last 5000 years. They laid the foundation stone of Indian civilization and culture in those countries.
Egypt was the central-point of on-ward trade to the European countries, including Turkey. The Indian sandal-wood was famous for use in storing mummies in Egypt. Sandalwood oil was used in mummies to keep the air fresh.
In the year 1082 (V.S.), Mohammad Gaznavi invaded the sea-port of Veraval, in an attempt to take away with him the riches of the place including the golden gates of the temple of Somnath. He was not successful.
Mohammad Gaznavi made few other attacks at diifferent times . In the end he attacked from the sea-front. The Brahmin warriers were taken unawares. There were some twelve hundred in the port who bravely died in the confrontation. Gaznavi attacked from sea in a ship. He had 300 warriers. On our side we had 1200 good warriers. Despite this he won and took away with him the riches of Somnath. We lacked courage and preparedness.
I recollect a similar incident that took place recently. Only two boys with AK-47 rifles jumped the iron railing of the temple at Gandhinagar. They had no vehicle to abscond. The temple gates were shut down. No body dared to confront the two boys and disarm them. Thus I can say we lack moral courage. They shot many innocent visitors who came to visit the temple. They damaged the inner temple also.
This is our 37th generation in existence since the last 900 years. There were about 21 brahmin kingdoms in existence in India, at the relevant time, with whom we had close contact and relations with each other. Veraval was an active port with natural sea-coast where ongoing and incoming ships from different countries lay anchored for supply of ship's stores and other purchases.
In full season, the port of Veraval was thronged with ships of different shapes and sizes. It was considered an important sea-junction for stoppage of all sea-vessels. Textiles, lime, jewellery, sandal-wood were important items of attraction. Prosperity was flowing in the entire region with merchants coming from all over India for supply of hundreds of items of ship's stores.
Family records indicate that the Golden city of Dwarika was here.As of today it is known as original Dwarika. It is few miles far from Veraval. Lord Krishna died near this place. From this place beneath there is no land upto South Pole. All is sea and water beneath. The mention of Goverdhan Hill in the ancient books refers to Mount Girnar. It is under this hill that Lord Krishna provided shelter to his fellow-men to save them from fierce rains and floods. Real Dwarika existed here. All known-records point to this possibility. Vrindavan Dam flood ruined the city of Junagadh hundreds of years ago. Vrindavan refers to existence of sri Krishna here.
Yadavasthali, that is the drunken yadavs fought here at this place and perished. Frustrated Lord Krishna had fore-seen their end. With his mission established in life, the Lord awaited to meet with his fate. He rested under the auspicious tree. The hunter-man's arrow struck him in his foot-sole and he succumbed to the fateful injury, at the famous Rivers-Trois basin Bhalka springs near Prabhas-Patan.
Vans-sthali now by usage spoken as Vanthli was the Capital of the state. Veravalji Wadher was the ruler during this period from whom the name Veraval is derived.
Lord Krishna lived 125 years of age. He died on 18th February 3102 (BC). This corresponding date as per Christian calandar has been worked out based on computer calculation. All planet position, all star-position tally on the fateful day. His mission on earth was fulfilled. He returned to heavenly abode after living 125 years of life on this earth.
His Lord left this world for heavenly abode. He died after 36 years of Mahabharat war. He was born on 23rd day of month of Shravana in Dwapar era, before 5033 years. The Somnath Temple was destroyed many times, built and re-built times and again finally constructed at the present site at the behest of late Vallabhbhai Patel. The Somnath temple was declared open in 1951 by Dr. RajendraPrasad, the President of Indian Republic.
Excavations traced back to 5000 years indicate that Indian civilization was in full blossom. Sculptors carved statues from rock stones. These statues are reflected in the caves of Elephanta, Ajanta-Ellora which bear testimony to the fact that a full-fledged civilisation existed when other countries were in aboriginal state of living life. Sanskrit and Prakrit language were in vogue. The Aryans advocated Sanskrit. The Buddhist monks advocated Prakrit. They moved through out the Indian soil with their vedic knowledge.
The Vedas, Upnishads, Ramayan, Mahabharat are sacred text-books prescribing code of life and obligations of men towards the society. Lord Brahma Vishnu, Shiva, are TRINITY that is one God doing three functions of Creation Maintenance, Destruction of the world. In Indian religion also like many world religion, there is one God. the prominent TRINITY who made this earth a heavenly abode for all. Just like other religion there are hundreds of subordinate God Incarnation and Semi-God who carried out the wishes of the TRINITY for betterment of the world.
Indian herb-medicine was famous all over the place. India had attained the elixir substances capable of changing some base metals into gold. Indian Pharmacies made life-saving medicine and substance. They prolonged life of humans indefinitely. These substance were cure for all age, and potency related problems.The pharmacies burnt gold by heating it at certain degree temperature. It got converted into ashes. The ashes of gold was used in curing various disease.
The ashes were administered to the patient admixed with honey etc. They had mastered the art of refining mercury experimenting its liquidity with other metallic preparations. These alloyed metals were copper, tin, lead, with vitriol. All this when chemically treated, turned it into a metal which neither moth nor rust can devoureth it, Gold.
Indian Gold was generally alloyed with silver or copper. Gold ornaments of different fashions shapes and sizes were in fashion. They were being sent to all the above referred countries from the port of Veraval. Gold ornaments were an investment, standard and status in the community. Gold being weighty, it is learnt that a ton of gold could be contained in volume of a three-by two feet cube.
The Dutch, Spanish, English navigators were aware of the wealth of India. They were not aware of the sea-route to India. They knew that in India temples had gates made of gold. Gems and diamonds of the size of pebbles were seen in the courts of the Kings. Life was rich in India. There go in their ships. There go in fleets of ship. All have one goal. All have one wish. FIND WAY TO INDIA. The Indian sea is full of different fish and treasures. The voyages of the Dutch and the English to the Northern Ocean were made in order to discover a passage to India. They failed of their main object but found areas where there were many other resources. They returned with considerable wealth earned from it. Every young lad aspired to explore the sea-route to India. Columbus with his fleet of ship went in search of India, instead he found America. In order to go to see the watery part of the world as a passenger, one needed a purse filled with coins. Many preferred to go to the sea as a sailor, right before the mast, plumb down into the fore-castle,aloft there to the royal mast-head. They have enough of exercise and pure-air. This was the Motto of life in the fourteenth century.
It was believed that in India, gold was as cheap as pig-iron. Emeralds, rubies and diamonds; jewels gems and sapphires were as plentiful as pebbles on a sea-shore. Houses had golden gates. Doors and windows and stairs in the houses were made of sandal-wood from where its fragrance spread unto miles.
Indian textile fabrics were also a source of attraction in the above-referred countries. Indian crafts-men used to make different shapes and sized utensils of copper, brass and bronze. Silverware dining sets were an attraction. They were exported from the port of Veraval to African countries. Handicraft items from India were in great demand in the aforesaid countries. Saffron, sandalwood and sandalwood articles were a special attraction. Carved Idols of sandalwood were a source of fragrance in the house. They were kept as decorative piece of art also.
Indians had attained the mastery of philosophy of life regarding perception observation concentration and application of mind by meditation and peaceful means. The Indian sages had distinguished mind from matter. The Indian philosophers proved that mind runs the human body but it dwells quite away. Mind is the life of the body. The mind is capable to feel sentiments emotions shock and fear; whereas brain is a thinking machine with no sentiments.
Brain is located in the human head. Mind is everywhere in the human body. Like mercury it travels all over everywhere and yet it is no where in the human body. Like mercury we can feel it but we can not catch it. Mind is non-physical and is often termed as soul spirit heart etc. It is a seperate entity which controls human body with help of the brain. It is the life in human body. It is the fire in us.
It is within the body but it acts as a Supervisor, above and beyond the boundaries of the body. It thinks feels reacts,weeps and when the body dies, it takes a new birth in a new body. The Westerners did not, rather could not digest, understand the deep high level phylosophy of life after death.
Indian sages clearly demonstrated that mind is an intellectual faculty of understanding, memory, opinion, inclination and purpose with feelings and the brain was a mass of nerves and muscles which was a store-house a library of thoughts and understanding to assist the mind in the process of efficiently managing the afffairs of a particular human being, and guiding him as per his capacity and calibre.
Education and knowledge are helpful to him to act as per the dictates of his heart, mind, soul. Western moderners say that mind is situated as a part in the brain. Medical journals do not mention it as a part in the body.
In addition to the foregoing facts, there was a regular flow of exchange of culture, technics with these countries. Our people used to visit all the above places in ships of their own and bring with them novelties therefrom. Dwarika means a door, the Gateway of India. It was a gateway of the country for trade with African countries. It is not clear how second Dwarika happened to be so named and the historians have claimed it to be the spot where Lord Krishna lived. It is still a mystery.
In the epic Ramayana, astronomical reference to many dates regarding Lord Ram's life has been made. Similar position of planets and nakshatras is not reoccured in thousands of years. They were such rare authantic predictions. This can be verified in the software Planetarium showing corresponding dates as per english calendar.
He was born on April 10 of year 5114 BC (7121 years back) He was 25 years of age when he went in exile for 14 years. A bridge was constructed to reach Lanka by land. NASA pictures have confirmed existence of a bridge between Rameshvaram and Lanka. The SriLanka Government has decided to develop Sita Vatika where Ravan kept Sita as captive as a tourist spot. This spot is Ashoka Vatika where Sita were held as captive.
IT IS TIME NOW TO WAKE-UP. TIME IS RIFE TO LODGE PROTEST AGAINST MIS-STATED HISTORY BY........SOME,
It is also a fact that on account of different periods of foreign rulers, for the last 1000 years, the facts and dates and spots were mis-reported, distortedly described, and misguided records were prepared for reasons best known to them. The history has been twisted and the way of life was distortedly presented before the world. The religion was mis-represented as staunch, fanatic, one-sided, like a closed box. For example it is a myth spread by the vested interest that Aryans were a different tribe. That they crossed over to the river Indus and settled there. There were Un-Aryans in place at the Mohen-jo-dero site who worshipped the mouth of the organ of Lord Shiva etc. The meaning of Aryans and un-Aryans is that one who does good deeds and follow the path as laid down by the religion is called the Aryan. Those who did not do so were termed as un-Aryans. There is nothing on record in History pages to suggest that Aryans crossed over from Europe to river Indus and all that false propaganda spread by them. The Aryans were Indian and had roots in India.
HG Wells, Macaulay, AB Keith, Smith Rapson Mortimer Wheeler, John Marshall, Stuart Pigua on instructions from the Rulers have misrepresented history of India to the world-people. JF Huet was the Development Commissioner in MP. His publication ' The Ruling Races of Pre-Historic Times' According to him Austric Dravidians were the aboriginals living in the Indus Valley Civilization period. With the advent of Aryans coming from the North, they got pushed further southwards. This is not corroborated in History.
Even today in Oxford History, India is mentioned as an English colony which they ruled and improved the life of poor backward indians. The Indians were uncivilised, animal-like pigmies and living like aboriginals.
It is time now to raise protest against such untruth deliberately spread to high-light their significance. They have proclaimed on the top of the world, that India was a slave-kingdom under their rule. The reality is that they have dragged home all riches and wealth of this country. They have spread lies for the past 300 years.
Aryans and Dravids were the original people of India. They had a full-fledged civilization of their own. Due to the frequent attacks from the North, the Dravidians retreated to the South. The Aryans held the Mohan-jo-dero, Harappa and Lothal civilisation. There was an unique admixture of two civilisations, harmoniously living side by side. Agriculture was known to them. They used ploughs, ox to plough the fields.
European historians circulated a theory that Aryans were European. They invaded India in or around 1500 BC. We were educated in Macaulay based thinking in schools and colleges. It was implanted in everybody's minds that whatever was Indian was inferior. Indian literature was not worthy of one book rack in England.
There were similarities in features of Indians and Central European people. Therefore inference was drawn that the former invaded India and settled there. None challenged such baseless theory. It became truth with passage of time. Our ancient history is not a fairy-tale. It is a fact. The present day youth has now resources at his command to gather, dig search find out unearth and analyse our past in detail and present it to the world in new form.
The Media has a sacred duty to present Indian ancient civilisation in its proper perspective before the world.
The country has big rivers Ganga, Jamuna Brahmputra, Sindhu, Saraswati Narmada, Tapi, Godavari, Krishna, Cauweri. At the river-banks these people used to raise crops from the fertile soil. They have spread the myth that agriculture was first introduced in Egypt Sumer Babylonia and thereafter passed on to India. They have swapped the things.
Reality shows that agriculture originated in India and then gradually it spread to the middle east countries. LokManya Tilak, Avinashchandra Dass, Parjitter, BhagvatDutt, Chatur Sen, Shastri Ratnakar, Randheya Raghav, Kunvarlal Vyas, PH Bhargava, RajaRam Sampurnanand, David Frowl, Goitre etc. are renouned authorities to certify the aforesaid truth about Indian civilisation and ancient history.
The invaders mis-read all scriptures and achievements that existed in India. They dis-regarded existing ancient civilization. They over-looked the prosperity of its people in the Mohan-jo-dero era. They did not recognise it. They gave no importance to it, side-tracking it, giving no credance to it. As of to-day, they have engaged themselves in mis-reporting happenings in India, by side-tracking achievements and magnifying scams, isolated incidents of horror accidents, floods etc. Take for example the newscasts of world news-agencies. Distorted version of news is placed before the readers/viewers.
It will be seen that the news coverage attach more importance to happenings in small neighboring countries at India's expense. They twist and turn Indian news in a distorted fashion. This is all more true in the outlook about India in the 21st century.
---------------------------------------------
The PRESENT.
Take any profession. For gaining mastery over a particular profession, academic qualification with degree of University is not sufficient. This is the theoretical aspect. Educational qualification is a licence, entry-pass to enter a particular profession. After achieving it, the real journey of experience begins. Practical way, method, code, ethics of a profession are different from the ideological lesson given in University course. Life is a road of thorns,ups and downs. The up-hill journey begins now. Many compromise have to be made.
The profession is run on likes and dis-likes. You have to have your own circle, a group to survive in a particular profession where the life is full of uncertainty and worries. Survival of the fittest is the rule in every profession. It is a rat-race. You have to be much more than your colleagues. Result oriented methods prove helpful in your elevation to the point of a recognised professional.
For the first ten years, ten percent inspiration and ninety percent perspiration has to be shed by every professional. Within next twenty years, the ratio of inspiration and perspiration gets swapped. Now the real life begins. You are at the top. Do not remain under an illusion. You have to remain there. How to remain there is the crux of the real professional calibre.
---------------------------------------------
KNOWLEDGE IS POWER.
In the field of legal profession, you have to prove yourself on every occasion. Every day is one-day match. You have to win. You can not afford to lose. You have to be in the good books of the Judge by your knowledge, sincerity and punctuality. You have to serve your client. You have to see that justice is done. It is a triangular conflict in which you have to steer out yourself with tact and hard-work. Your future, your life depends on your performance. You have to fight like a warrier on a battle-field. After long experience, you learn that your mind has to be set for the legal profession.
It is not easy for every one to walk in and claim to be lawyer, for practising the law in the Superior Courts. Supreme Court holds admission test exam for advocates on record. One has to pass it. You have to be up-to date on subjectwise authorities. You have to assist the court. You have to listen to your client. You have to find ways and means and arrange strategies to achieve your goal. Legal profession is like a jealous mistress which does not allow you to live normal life with your family. You have to sacrifice social functions and family obligations to be a successful lawyer.
You are a student to learn something new in the legal jugglary of words every day . Since Hamurbi's time, in the name of administration of law, everything has been done which otherwise could never be done. The kings, the rulers the governments wielded enough power to control its people in the name of administration of law and justice. It is accepted that Rule of Law is the crux of social existence. Without the existence of the rule of law, our society would turn into a lawless jungle of beasts.
-----------------------------------------------
JUDGING THE JUDGES.
The rich and the powerful could do anything and everything as they wished. But at the same time, it is also true that the law right from the investigation stage to the verdict stage has to be flawless. It gets tainted by time it reaches the hands of the judge. This can be done by strict supervision and scrutiny, process of monitoring.
The process is expoited, misrecorded, misinterpreted twisted and turned by the Mighty and the Rich with reference to politics related people. They exploit the system to serve their selfish ends. In many cases it is seen that the law does not touch the wealthy and the mighty. The lawyers twist turn misread the provisions of law to serve their ends. They escape from the clutches of law.
The law enforcement and law administration are two brothers who have to work in harmony and synthesis and are complimentary to each other instead of finding faults with each other. Some lawyer mis-interpret the law in their favour. They sell the law.
The Courts have turned into helpless spectators of being witness to such frauds of justice. This has turned out to be a day to day affair. Faulty investigations, intimacy with the criminals, facilities to the criminals in jails are a routine matter. In the Bombay jail, the criminal is attending a moojrah night at a reputed place. In his place in the jail there is a duplicate fellow. If there was a checking, everything would look in order as per the head-count. They spend money like water. They get what they want. This has to be stopped.
The above are a few isolated cases cited about the abuse of the process of the law. The present arrangement is the only available workable and on the whole satisfactory system in existence. With the coming of computers, it is hoped the method would still improve and not only justice will be done but it will appear that justice is done.
-------------------------------------------------

Man is first and foremost a human being. He came alone with nothing on him. If Almighty wanted him to be covered with clothes gold and stones, he would be born wearing them, looking different and imposing. =arvind raval
WE ARE FIRST A HUMAN-BEING. WE ARE BORN ON THIS EARTH AS A HUMAN-BEING LIKE OTHER BEINGS. PHYSIOGNOMICALLY THERE IS NOTHING SPECIAL ABOUT US. ALL MEN ARE ALIKE. ALL WOMEN ARE ALIKE. ALL CHILDREN ARE ALIKE.
WHATEVER DRESS YOU WEAR, WHATEVER HAIR-STYLE YOU ADOPT, WHATEVER ORNAMENTS AND OTHER ITEMS YOU ADD TO DECORATE YOUR FRAME, YOU DO THEM TO BOOST YOUR MORALE, AND TO SHOW THAT YOU ARE DIFFERENT FROM OTHERS. YOU TRY TO CREATE YOUR IDENTITY. THESE ARE ALL MANMADE TRICKS TO DISTINGUISH YOURSELF FROM OTHERS.
We are primarily human being. We are not divine entity. We are not super human. We are known by our deeds. We are known by our conduct. We are known by our work. We are known by our knowledge. We are known by our good work.
The Meaningful Beauty..
Of course, she never denied any of it aloud,
Or of course she never agreed to any of it in private.good work.
What could he make for his love for her?
He was warned of the dangers of any romantic attachment.
This was his weakness.
He was ignoring the Advice.
Quite simply, the very sight of her, the very sound of her
made him change his resolution.
The way she moved, her happiness, her sorrow, all this,
made him love her.
The world was pleasant when she was with him.
He felt the food was delicious.
He did not feel the mid-day heat.
He felt the mid-day cool and enjoyable.
He had heard her voice this very morning.
He had phoned her that he was coming.
He had caught happiness in her voice.
Of course she made no comments about it.
He had faith some day she would truly love her.
She was an exception.
She was perhaps the only woman on this earth
who dressed to try to down-play her beauty.
Not that she tried to look ugly but she came to
regard her beauty coming in her way in her profession.
She dressed pure and simple in ivory white.
She tried to identify herself with those hundreds and thousands of
miserable girls whom mother nature did not bestow beauty in them.
The suppressed grace and beauty tried to escape from bondage
to reveal what virtually she was.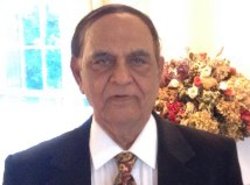 People said many things about him. None could say he was not handsome.He was tall slender and graceful.
He had a sort of an animal type of grace.
It attracted her despite her unwillingness.
She would not involve in any relationship.
He had a seductive youthfulness.
He was a flatterer.
He had the inborn quality to make out tales.
She liked to hear him narrate again and again.
He often wondered how she swallowed the crap.
He managed to escape himself unchallenged.
He simply had no idea. It was luck or his instinct
to make the right move at the right time,
and make exit at the right time.
His gestures were calculated with mathematical
precision. His smile, wink, handshake were rehearsed.
He had the neck to find those who would be useful.
She felt deep pity for him.
She saw him as a helpless captive in the hands of religion.
She also felt something else. She could not explain.
It was an impulse.
She experienced a physical need to touch him.
This urge was so strong that when she spoke to him,
she pat him on his hand or put her hand on his thigh etc.
Such innocent gestures very deeply kept him disturbed.
Something really tangible happened.
He had finished his routine work.
He was about to retire to his place.
She crossed the path.
She stood invitingly mocking.
She was absorbed in her game.
She was at ease as she had seen him.
He was coming completing his outdoor job.
He was returning on break for rest and lunch.
She laid her hand on his shoulder.
She drag him near as if she intended to reveal a secret.
He listened. Both, had their their hands entangled.
They left for his room on the top of the mansion.
His hand came to rest on her shoulder.
It moved down her back.
It moved and caressed her as a feather.
She had a jittering of her body unknown to her.
It came with an intensity she never knew it was possible.
It had lasted about a minute.
It was total.
It was full and all-encompassing.
It had an effect of an explosion.
She would feel it for all the time,
she had lived, and of all the years yet to be lived.
Now she was certain God existed.
Now she liked to die without regret.
. BOYS MAY KNOW MORE, BUT GIRLS UNDERSTAND MORE.
KNOWLEDGE IS POWER AND WORK IS WORSHIP.